Hops was born on Sept 10th, 2012 and is my 3rd agility dog and my 1st border collie. From the start he has been an amazing dog to play and train with. He is super smart and is very driven to do whatever work you want him to do. He won his first AKC National Agility Championship as a two year old, his second NAC at age three and won a spot on the AKC European Open Team just after he turned three. He comes from a line of national champions, Solar and Stellar preceding him. He loves to bark the entire time he runs, whether on the course or just running around with friends. I could not have asked for a better first border collie, I love this boy!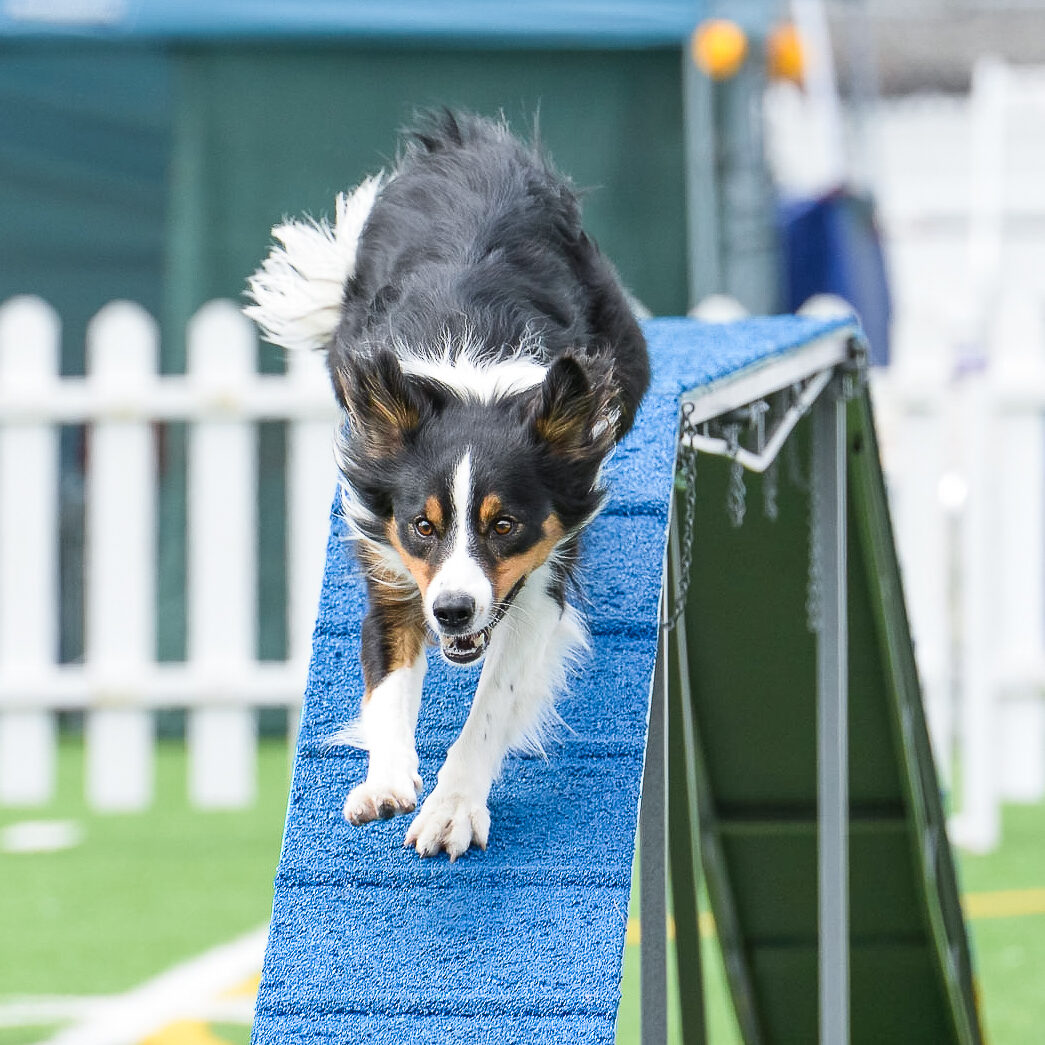 AKC Accomplishments
2016 AKC National Championship
*1st place in finals, 20" NAC 2 years in a row!
*Top cumulative dog in all 3 rounds
*1st place in Rd 3
*2nd place in Rd 2
*8th place in Rd 1
Click here to see Hops's finals run
2016 European Open Tryouts
*1st place in rounds 1 and 3
*1st place overall
*Won a spot onto the 2016 USA EO Team!
Click here to see his tryout videos
International Team Tryouts 2015
*2nd place in round 3
*Alternate spot on the 2015 EO Team
AKC Nationals 2015
*1st place in round 2
*2015 AKC 20" National Champion!
AKC titles: NAC2 Solar Hops For Joy RN MX MXJ MJB XF T2B
USDAA Accomplishments
Cynosports 2015
*2nd in Steeplechase finals
*4th in Grand Prix finals
*1st in Steeplechase Semi Finals
*4th in Grand Prix Semi's
*2nd in Grand Prix Quarter finals
*2nd in Team Jumpers
*2nd in MC Jumpers
*#1 overall 26" Team dog
Click here to see Hops's videos from Cyno
Cynosports 2014
*7th in Grand Prix Quarters
*Semi-finalist in Steeplechase
*Semi-finalist in Grand Prix
USDAA titles - MAD, TM-Silver, TM, Bronze, TM, MS, MJ, AS, AAD, ASA, AD, SSA
International Accomplishments
Americas e Caribe de Agility, Brazil 2015
*Bronze Medal - Large Official Team
*Silver Medal - Grand Jumping
*Open Individual Agility - 2nd place