Dillon the Dog was born on June 6th, 2007. He is a mix of Rottweiler and Border Collie, and is my 2nd agility dog. When he was 9 months old my husband Jeremiah rescued him from being taken to the pound. Dillon started out fearful but is now very confident and is my Mr. Consistent, qualifying most times he runs. He is a very sweet boy and loves to eat, play and swim, he likes nosework and agility, but loves tennis balls most of all : ) He has been the top AKC mixed breed in the country and has earned MACH 8! Dillon loved running agility until the age of 9.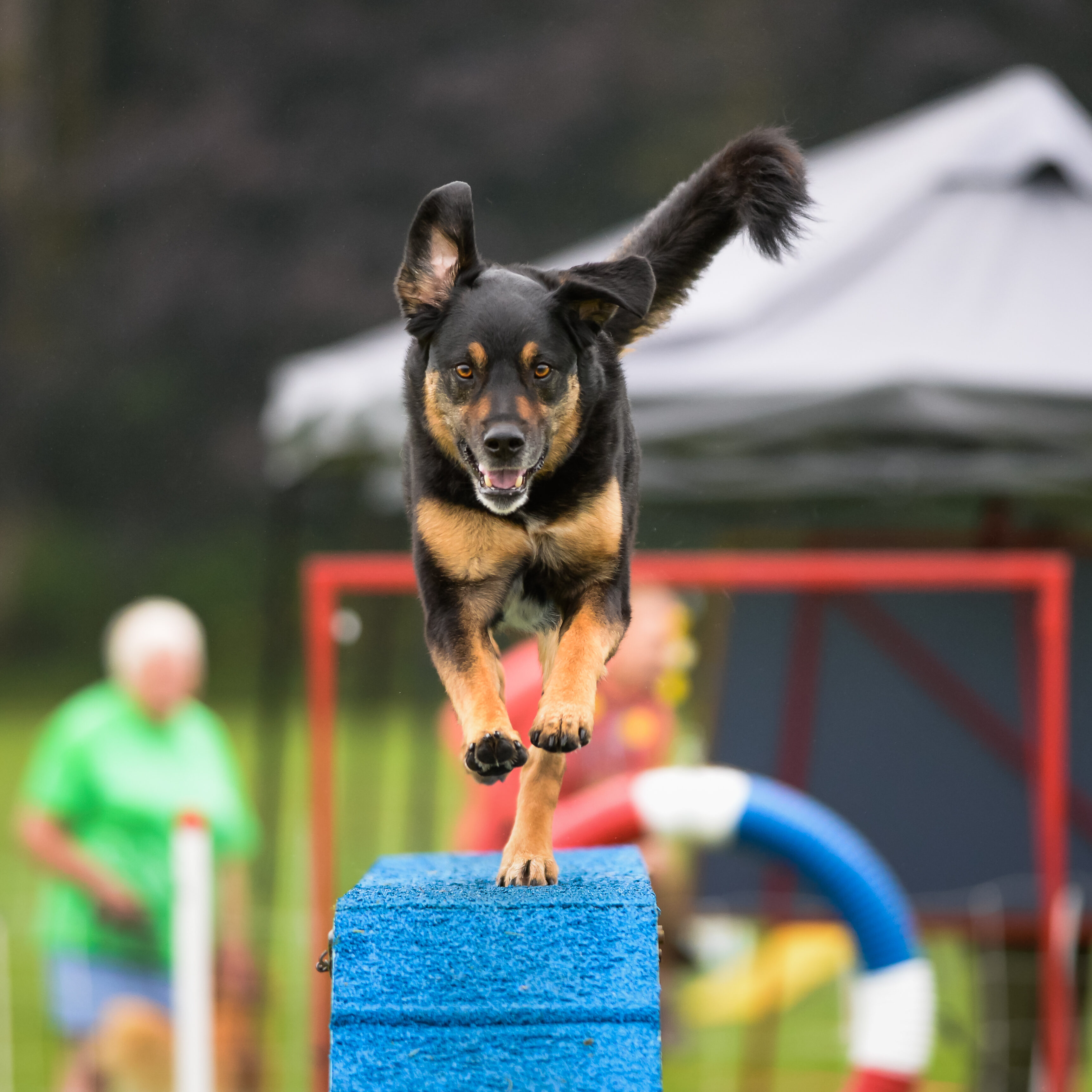 AKC Accomplishments
AKC Nationals 2015 
*Clean in ISC & all 3 rounds
2014 AKC Invitationals 
*3 clean rounds and a Finalist!
AKC Nationals 2014 
*Q in all 3 rounds.
*Top All American Dog in 2013
AKC Nationals 2013 
Q in all 3 Rounds
AKC Titles: MACH8 Dillon The Dog RN MXG2 MJC2 MXF TQX T2B2
USDAA Accomplishments
Cynosports 2014 
*MC Biathlon Finalist, 13th overall
Cynosports 2012
*Clean in Steeplechase Semi-finals.
USDAA titles: ADCH, PTM, Snooker Champion, Gamblers Master, TM-S, Standard Champion, TM-B, Relay Master, Jumpers Master, TM, SAM, MAD, AAD, ASA, AR, SJ, AD, SSA